"Re:Stories" Single Available For Download!
Hopeless
— By
HopelessMelissa
on October 6, 2010
Orlando rockers, There For Tomorrow have unveiled details about their upcoming self-produced remix EP entitled Re:Creations. They describes the sound of the EP as "a band oriented, innovative revision of our sound with incorporated use of Dubstep, House, & other Electro-based genres w/ Rock". The EP, produced by frontman Maika Maile, will be available digitally everywhere October 19th.
There For Tomorrow is giving fans a peak into Re:Creations. Download "RE:Stories" for free below. This is a revised version of the original song "Stories" off the bands debut Hopeless Records full length, A Little Faster.
Download RE:Stories: http://www.mediafire.com/?g3uaf99vxf1×9t0
RE: Stories by therefortomorrow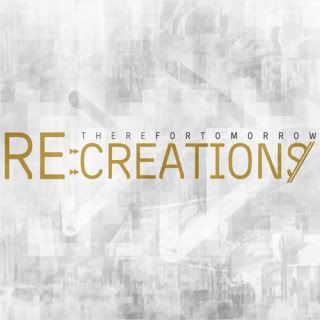 Re:Creations EP Track Listing »
1. Small World
2. RE:Burn The Night Away (Dubstep Remix)
3. RE:Deathbed (Electro-hop Remix)
4. Soul Full Solace (Interlude)
5. RE:Stories
iTunes Bonus »
6. Small World (DallasK Remix)
7. The World Calling (Twerkshop Remix)
Re:Creations Documentary (Directed by Christian Climer// Filmed & Edited by Christian Climer & Jon Salmon)
Tags: re:creations, re:stories, there for tomorrow